Tokyo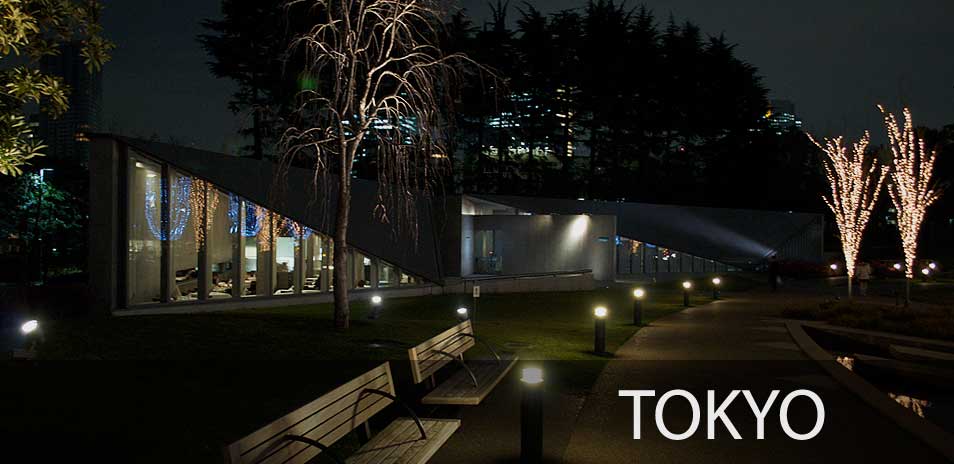 Style, Fashion. Food! A futuristic city stacked tall with neon lights and an amazing public transport system. Zany culture. 5am nightlife. Lost in Translation. Safe and clean, with a thousand-year old, somewhat impenetrable tradition.
Why go?
It's the New York of Asia. If you love food, fashion, nightlife, architecture, and city life, this crowded place is one of the world's most impressive places to visit. Totally foreign, but completely international and safer than an American schoolyard. It doesn't have the majestic ancient monuments of Rome or Beijing – it's a hypermodern metropolis, juxtaposed with old traditions, fantastically pretty shrines, and culture. The fanatical devotion to… just about anything, from design to food, is so Japanese – it's the details, like the deliciousness of a sidewalk sandwich and the efficiency of subway trains, that make the city great.
Budget
Flights from major US, Canadian, European, and Australian cities are about $1000, cheaper if you plan ahead. Living like an average Tokyoite, budget $40 a day on food and $100 a night on lodging. An overnight stay in a traditional hot-spring onsen/ryokan includes dinner and breakfast for ~$200-300 per person including roundtrip train fare. In lavish bars drinks average $10 but local bars are much cheaper. But don't worry – there's plenty of opportunity for world class (thousand-dollar) meals in Ginza and Roppongi, or you can eat at convenience stores for a few bucks and sleep in a cubicle for $30 a night. The wonderful thing is that these are all totally-Tokyo experiences.
What we love
Everything is spotless, people are polite, great design is everywhere, subways are awesome and the city is super-safe. No Japanese people try to rip off tourists (but beware of non-Japanese hustlers). Don't forget the side of zany and all the rules that people follow. And everyone looks like they walked out of a fashion magazine.
What we hate
There are no street addresses. Good luck finding anything. Can be expensive, and people are reluctant to speak English (though they all took English in high school). Many unspoken cultural rules, Japanese people won't say what they think out of politeness, so it's hard to communicate sometimes. Everyone looks like they walked out of a fashion magazine. Don't try and slum it here, honey. And the 15 hour flight.
Best things to experience
If you're looking for a top-ten checklist, hurry someplace else. The best Tokyo experiences are enjoyed, not achieved.
For a traditional Japanese expereience, try soaking in hotspings at the base of Mount Fuji at Hakone-Yumoto, then enjoy a traditional Japanese kaiseki meal. Have an artsy afternoon with young Japanese artists, or display your own art at Design Festa Gallery in Harajuku. Have a blast from the architectural past at the Edo-Tokyo Open Air Architectural Museum. Strut with the fashionistas in designer Aoyama/Omotesando, Daikanyama, and avant-garde Naka-Meguro. Eat meat-on-sticks at the feudal castle restaurant that inspired Kill Bill. And play games with your Japanese French maids at the only-in-Tokyo maid cafes.
Misconceptions
There's not much "traditional Japan" in Tokyo other than food, unless it's April hanami season and girls are taking pictures with the cherry blossoms dressed as geisha and maiko. If you're looking for that, try being served by geisha hostesses at ryotei restaurants in nearby Kagurazaka or world's best Japanese art museums in Ueno. And be sure to take a day trip to Hakone, Nikko, Kyoto, and other neighboring cities for the old-school countryside experience. Traditional Tokyo is all hustle-bustle, hypermodern mixed with centuries of history and zany gameshows.
Can I go?
You need a passport, and Americans have an automatic 90 day visa. Same for Canadians, Austrialians, most Europeans, and travelers from HK/Taiwan/Korea. The Japanese Foreign Ministry page has more details. Just make sure your passport is valid for the duration of the trip. No special vaccinations are needed. If you are continuing to other Asian countries make sure that you have the visas before you leave (for example, for China) and that your passport is valid at least 6 months from the time you return to your home country.
Best time to go?
Any time's a good time – Tokyo's pretty moderate (40º-80º F most of the year), though summer is hot (can be 30C/90º+) and moderately rainy, but nice if you like the heat.
If you'd like to time it, late March/early April is cherry blossom season, but the ten day hanami season changes from year to year. November can be an interesting time to meet people, as most singles want to have bf/gf for Christmas. Winter (5C/40º or lower in Jan) is a fine time to go, since it may snow a little and it's pretty in Hakone.
How long should I go for?
Tokyo is a sprawling place. You could stay there for a year and every day would still be new. If it's your first time to Tokyo, we definitely suggest staying centrally near Shibuya, and travel to the outskirts of Tokyo (30-40mins away by train) a few afternoons, returning by evening to enjoy the food and nightlife in downtown Tokyo. Be sure to plan an overnight trip to Hakone on a Tuesday or Wednesday (that's cheapest, and you don't miss the weekend in central Tokyo), wake up early for the world-famous Tsukiji fish market any day but Wednesday (it's closed). Take a whole-day trip to Kyoto or Nikko for some Japanese history, or stay closer by visiting Ueno Park. It'll be a packed trip, but 7-10 days should be good for your first foray into Japan's capital city.